The necessity for people to feel happy and safe in their home and working environment is becoming more and more evident as we face the many threats that plagues our society. Here manufacturer Adams Rite explains the thinking behind its newly launched High Security Locking range.
The need to provide high security locking and safety products designed to suit aesthetically pleasing work environments and homes, was a major driving force in the development and manufacture of the latest product range from Adams Rite Europe Limited the High Security Locking Range (HS Range).
Modular approach
The lock range has been developed to afford the end user flexibility in the choice of kicking functions whilst sell achieving what they consider to be an architecturally appealing product.
Surface and mortise mounted versions of the locking mechanisms are available and provide the same locking functions, cater for different door materials, thicknesses and, once again, visual appearance.
The locking functions have also been designed to accommodate most applications including panic escape which provides a safe means of exit whilst maintaining the high levels of security required.
To facilitate the operational requirements of the locks to meet various legislative or building applications, there is a choice of three operators: panic bar, paddle handle or lever furniture.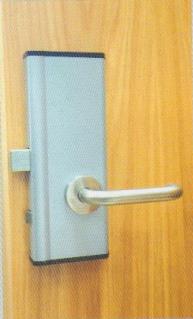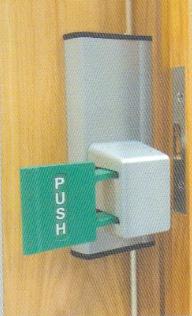 Standards
It has been well documented and reported that EN 1125 and EN 179 are now mandatory European standards, although many people still remain unaware of this requirement. These standards relate to designated emergency escape doors within commercial/industrial/public buildings.
The H$110/210,120/220 lock versions have been tested to the above standards and, where appropriate, CE marked in relation to the above standards.
Testing
The product range has been subjected to extensive independent and in-house testing.
The cycle testing of the HS Range is a prime example where standards may accommodate 200,000 cycles. The HS Range of locking products has been independently tested to over 1,000,000 cycles without failure, which provides the client with peace of mind in relation to reliability and durability.
In this modern day world we face new and different challenges in relation to performance. The choice of products to satisfy client needs is a very important aspect of the security business. Bullet resistant and blast resistant products are in great demand at present. In conjunction with blast resistant doors the HS Security lock has overcome excising boundaries and has provided a means whereby timber blast resistant doorsets can now surpass levels of physical attack protection, only previously attained from doors of a steel construction.
The provision of building security does not always apply solely to the perimeter of the building. High level security requirements within the building often create further challenges where internal doors typically require a certain fire resistance. To enable the client to maintain their choice of lock performance, the HS lock range has been tested successfully within a door system to EN 1634-1 for 30 minutes (mortised) and 60 minutes (surface fixed) fire resistance.
Access control
There are few commercial buildings these days that do not have at least one access control system of some description within the premises, in order to ensure that this potential demand is satisfied, locks for use with access control systems are also available from the range.
The future
Product development is an essential part of any business strategy and is high on the Adams Rite's agenda. The challenge is to anticipate the needs of tomorrow's world and in addition, to be both creative and innovative in building products for multifunctional use, giving added value and cost effusiveness.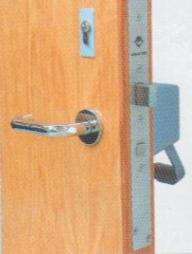 Adams Rite Europe Ltd is one of the UK's leading security solutions providers and a BS EN ISO 9001:2000 approved company. A wholly owned subsidiary of Adams Rile Manufacturing in the USA, the company is one of a network of outlets stretching across the globe. Adams Rite were the originators of the swing bolt mechanism, developed to cope with locking narrow stile aluminium doors.
Sourced from AIJ